Spiracle Media has made the Inc. 5000 list of the fastest-growing private companies in America. Spiracle earned a ranking of 2397 with growth rate of 173.66%. Past companies on the list have included organizations such as Microsoft, Timberland, Vizio, Intuit, Chobani, Oracle, and Zappos.com.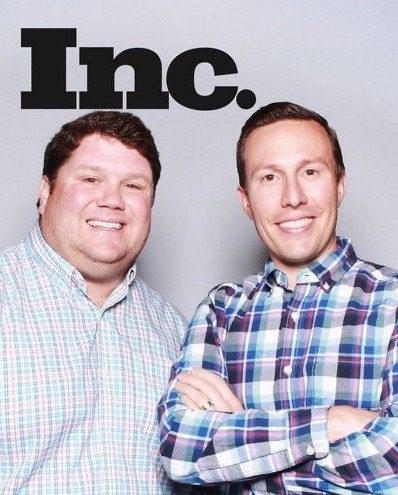 "It's an amazing honor and a reflection of all the hard work by our team," said Tim Baier, CEO of Spiracle Media. "This year has been tough, but this recognition reminds us of the trajectory we've been on and how we can grow on the backside of a pandemic."
Not only have the companies on the 2020 Inc. 5000 been very competitive within their markets, but the list as a whole shows staggering growth compared with prior lists as well. The 2020 Inc. 5000 achieved an incredible three-year average growth of over 500 percent, and a median rate of 165 percent. The Inc. 5000's aggregate revenue was $209 billion in 2019, accounting for over 1 million jobs over the past three years.
Complete results of the Inc. 5000, including company profiles and an interactive database that can be sorted by industry, region, and other criteria, can be found at www.inc.com/inc5000.
"The companies on this year's Inc. 5000 come from nearly every realm of business," says Inc. editor-in-chief Scott Omelianuk. "From health and software to media and hospitality, the 2020 list proves that no matter the sector, incredible growth is based on the foundations of tenacity and opportunism."
Inc. is a business magazine founded in 1979 and based in New York City. It is best known for its annual rankings, including the Inc. 5000 & Inc. 500. In October 1981, it was the first magazine to feature Steve Jobs on its cover with the statement, "This man has changed business forever."
In addition to its publication and online resources, Inc. produces a weekly award-winning podcast called Inc. Uncensored. It also hosts several conferences and events.
What does it take to make the Inc. 5000 list? Entrepreneurs' Organization (EO) Seattle member Rajeev Agarwal provided four insights in this article from a few years ago. He looks at the average age of the company when they first make the list plus how industry and location create luck.
Spiracle Media, which was founded by three former sports anchors in 2011, is approaching its tenth birthday. Services offered include video storytelling, live stream, aerial video & photography, and podcast production.
On the company awards front, Spiracle has also been named a Fast 50 company and one of the Best Places to Work the last two years by the Charlotte Business Journal.