Move over, marketing metrics. The art of storytelling is a better way to engage with customers. 
Spiracle recently had the opportunity to gather with Charlotte Business Journal and a distinguished panel of high-level executives to discuss "the art of storytelling in engaging customers" during a recent publishers dinner. 
The group discussed everything from the power of storytelling to how to make connections with customers and how best to measure the value of such content.
Read some key insights from the article below as well as a link to the full article from that night on the Charlotte Business Journal.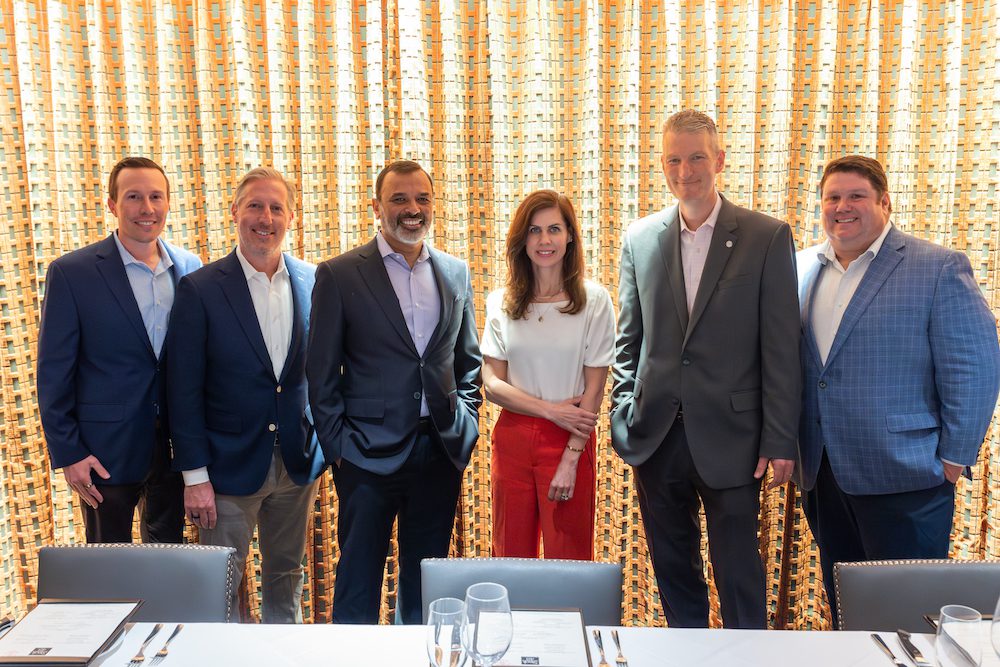 In an age where customers are more likely to trust messages received from social media creators rather than from Super Bowl commercials, brand marketers must find a way to connect their authentic stories with potential customers. Storytelling is about more than sharing "feel good" stories for a positive afterglow. Powerful storytelling creates trust that helps brands stand above their peers.
Take banking, for example, which can feel like only a transactional relationship.
Through storytelling, Charlotte-based Ally connects people to the emotional side of their money, from saving for a vacation to buying a home.
"The idea of storytelling is switching from a brand being an interruption to a brand being an engagement," says Jennifer Brockington, executive director of advertising and integrated media strategy for Ally, the largest online-only bank. "What we are trying to do is engage the consumer where it's relevant to them."
Storytelling gets a powerful boost from tools such as Instagram reels and TikTok to have independent creators add authenticity to talk about personal finance.
"You really have to use engaging media outlets, creators and messaging to have an authentic voice that align with your brand's values in a way consumers can relate to, Otherwise, brands are just an interruption."
Brockington made her comments about the value of storytelling among marketing leaders during a publisher's dinner at Steak 48 hosted by the Charlotte Business Journal and Spiracle Media. Spiracle co-founders Tim Baier and Jarod Latch joined some of Charlotte's top marketing officers to talk about the shift away from salesy marketing messages to stories with emotion and relevancy. Joining at the dinner were Vinoo Vijay, CMO of Truist, a purpose-driven financial services company and top 10 U.S. commercial bank, and Chris Berger, vice president of enterprise communications for Atrium Health, which is part of Advocate Health, now the fifth largest health care provider in the nation. Blair Primis, vice president of marketing, communications and events for SCA Health, moderated the conversation.
On the power of telling stories
An organization as large as Atrium Health, with thousands of care locations across the Southeast, has nearly 16 million patient interactions every year – or about 43,400 per day. From those encounters, stories emerge that are worth retelling, says Berger.
A recent story included a patient who is also an Atrium Health employee who put off year screening exams because of the pandemic. When they finally received the exam, doctors caught a problem, but thankfully not too late to address it and have a positive outcome.
"It's a resounding theme we consistently hear – one person wants to share their story in hopes that it might save another person's life," Berger says. "We've had stories shared internationally based on someone having the courage to tell the story about the care they received and how they are now living a fuller life, from a father being able to walk their daughter down the aisle after hip-replacement surgery, to a nurse helping save a fellow passenger's life at 30,000 feet in the air."
Berger says the stories Atrium Health chooses to share are typically those that tie back to the mission of improving health, elevating hope and advancing healing for all.
"When we are going to tell a story, our mission – our reason for serving each community – is our North Star," Berger says. "First and foremost, I believe our mission deeply resonates with all of our teammates. And the follow through of this is the passion and connection shown by our care givers is then felt by our patients as well."
And it's important the internal and external stories are consistent, according to Vijay.
"At Truist, our internal and external storylines are the same — we're grounded in care and rooted in purpose," said Vijay. "By telling real stories and tying it back to our purpose, we share authentic moments and how we're living our purpose. Authenticity is the backbone of our storytelling."
"Storytelling wields such a special power especially when it allows people to see themselves in others," says Latch, co-founder and COO of Spiracle. "It's the most compelling way to build brand affinity and meaning in the relationship. When done well, it's hard to replicate elsewhere."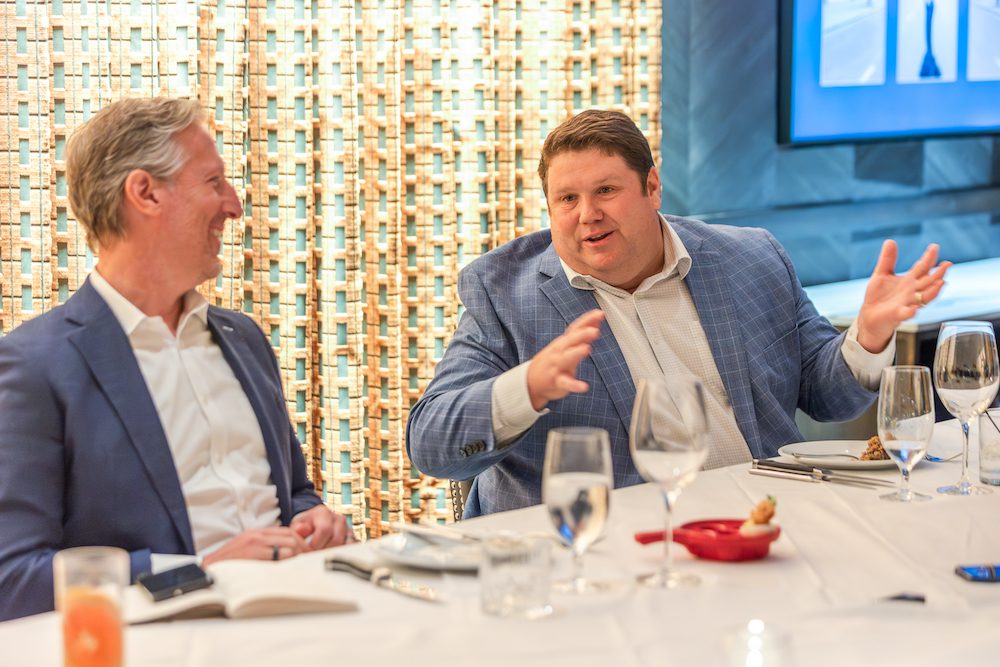 Just as with physical and mental health, Brockington of Ally says financial health is an important message for customers.
For Ally, Brockington says care of our customers starts with the care of employees. Every Ally employee is granted stock, a move intended to help employees feel invested in the success of the company. As Ally added mental health benefits in response to the COVID-19 pandemic, Brockington says the personal stories of Ally employees show the culture of caring within the bank.
"We've had employees say the therapy sessions Ally provided have changed the trajectory of what they're going through."
As employees put those stories on LinkedIn and other social networks, it has helped build the brand of the bank as one that cares about its employees. Newsweek recently named Ally No. 6 on its list of 100 Most Loved Workplaces.
"Newer generations are really looking to see how you treat your employees before they do business with you," Brockington says. "That's not something earlier generations thought about, but they want to know how our employees are treated because that's an indication of how they will be treated as a customer."
Those generations are the future of business. And that's why authentic storytelling is a powerful way to position a business for the future.
Stories with a strong human connection and emotional component can be powerful, says Vijay of Truist, but only if the story is well told.
"The worst thing is sometimes you see a movie and it's an amazing true story and the execution is subpar," says Vijay. "I hope we have the best storytellers to tell our stories because that's how you honor the story."
On bridging the communication gap
For large organizations with thousands of customer touchpoints, it's important to bridge the gap between external messaging and what the team on the ground carries forward. Truist seizes the opportunity by helping teammates connect their personal purpose with Truist's purpose to inspire and build better lives and communities.
"Everything we do—internally and externally—is rooted in our purpose," Vijay says. "There's cohesion when teammates align their personal purpose to what we're doing as an organization. When people feel happier in their jobs, performance improves, and our clients and communities see the difference."
Once individual purpose is defined, there's a focus on how the work connects to achieve that purpose. "It's a very intentional way of talking about the purposeful actions teammates take that can ultimately improve the outcomes of communities," Vijay says.
In Truist's external marketing, the bank is working to reinforce the value of client relationships. An advertisement in the current campaign includes an unscripted conversation at a restaurant between a banker and a mother/daughter pair who have relied on that banker for advice and guidance for generations.
"This was an honest conversation between actual clients and a Truist teammate," Vijay says. "The client says, 'You were my mom's banker, you were my banker and now you're my daughter's banker.' They're talking about a 20-year relationship with their banker. That's not a transactional experience — that's a real, caring relationship they've built. And that's what we're trying to do."
Brockington says brands that were born out of purpose have an advantage in the authenticity they can share. "Ally was created in 2009 because the world didn't need another bank, they needed a better bank," Brockington says. Ally came to be to take out friction points in banking, including ATM fees, improved customer service and most recently as the first bank to eliminate overdraft fees.
"We disrupted the category, and we recruit a type of employee that wants to make meaningful change," Brockington says.
On making the connection with customers
Creating an authentic connection with employees means moving beyond the transactions to focus on their priorities.
Atrium Health's Live Fully marketing and communications campaign focuses on the life consumers can lead when they are healthy.
"For the imagery, you will rarely see ones inside a hospital — because that's not what we are trying to help consumers visualize," Berger says. "It's about helping people recognize that they can truly live a better life. Through storytelling, we invite them to envision the thriving life they can live, and the world class care available at Atrium Health to get them there."
The shift toward storytelling moves marketing from campaigns to conversations, Vijay says.
"Marketing campaigns are me telling you want I want to tell you. Conversations are paying attention and responding."
Take a look at the rest of the valuable insights from the discussion in the article here.